Whether you're interested in taking up Golf for the first time or just fine-tuning your skills we have lessons and coaching available for everyone and all levels.
Here at Eden we have two PGA Qualified coaches to assist with all aspects of the game. Having two professionals allows us to cater for all manner of coaching. Whether you are an individual looking for 1 on 1 sessions, or if you would feel more comfortable being part of weekly group sessions, your coaching journey at Eden is just a call away!
Our Coaches:-
Bev New
Tom Hodgson
A word from Bev -
After winning the English Ladies Championship as a 19yr old I then represented England for the next 4 years. After competing in the Curtis Cup Match in 1984 at Muirfield I turned professional and played on the European Ladies Tour for the next 12 years.
I managed to win the Sebring Classic whilst playing on the mini tour in the USA in 1986 and then went on to win the Thailand Ladies Open 1987 and the Malaysian Ladies Open in 1988 playing on the Far East Tour. I was so pleased to win the Caldy Classic, a European Tour event in 1988. In 1986 I finished 4th in the British Open at Royal Birkdale shooting -9 in the final round and leading for 2 hours which must rate as one of the highlights of my golfing career. After leaving the tour in 1995 I kept busy doing different things and also getting my amateur status back and continuing to play a bit of golf. In 2010 I decided to enter the British Seniors Open Championship at West Kilbride and was victorious. After representing England in the Senior Home Internationals I decided to rejoin the PGA and coach the game I loved.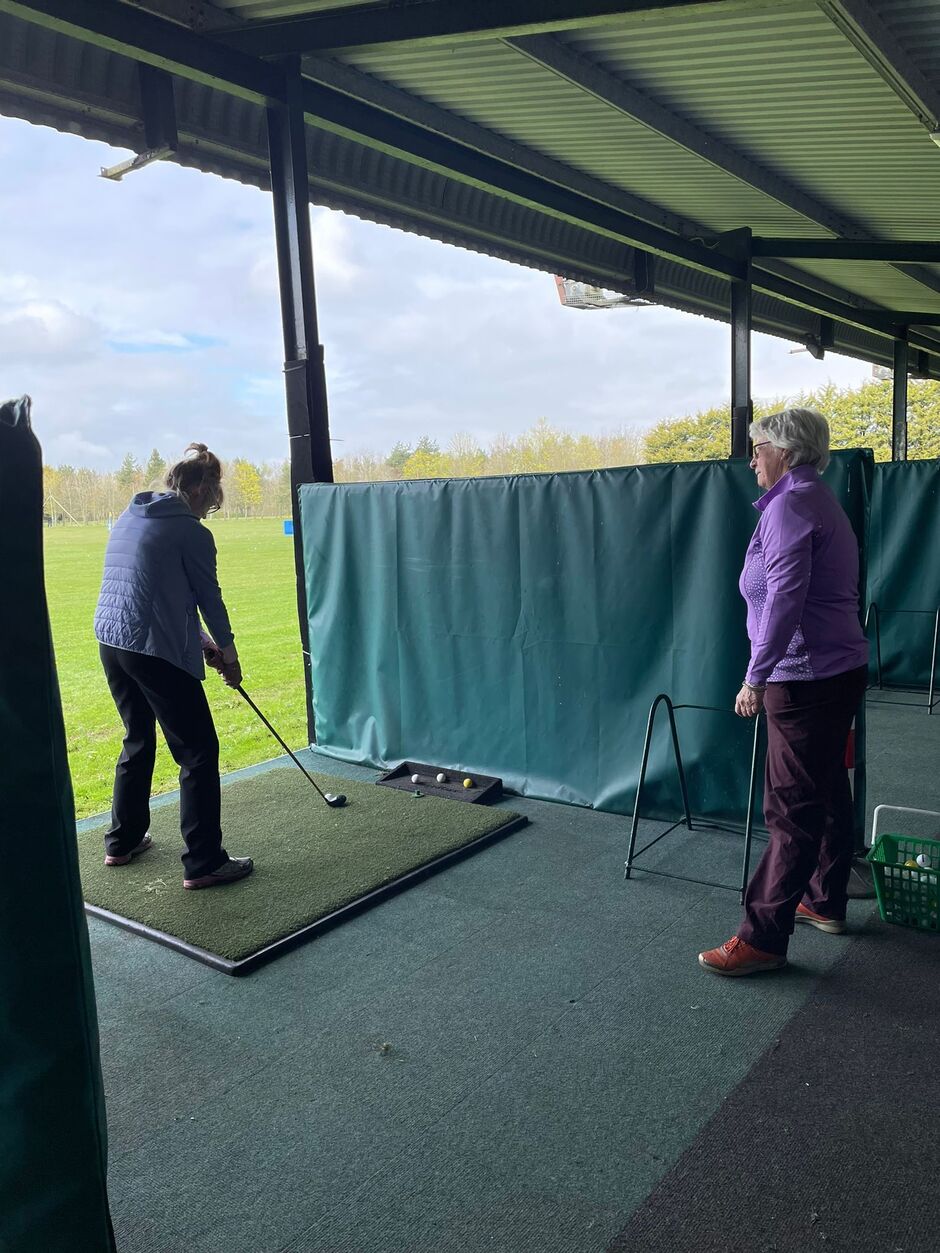 A word from Tom -
My love for golf started when I was able to make a fantastic professional regret his choice to bet with an 11 year old which cost him £10. Through the years following, attempting to repeat Tigers shot shaping ability which lost me a fortune in golf balls and ruining my fathers sleep pattern with late nights at Hindhead Golf club, I found a passion for teaching. Helping golfers of any ability to find more enjoyment from this incredible sport is an indescribable pleasure.
Coaching Availability
Bev New:
Mondays Only
Bev runs our Ladies 'Get Into Golf' coaching programme. Bev is also available for 1 on 1 sessions at a rate of £40 per hour. These sessions are required to be pre-booked through the Golf Office.
Tom Hodgson:
Toms diary is open from Tuesday - Saturday. Tom's sessions start from £25. Click the link below to view Toms personal website website, giving you all the information to get started on your coaching journey with Tom.
Get Into Golf
Over the past two years we have introduced a new 'Get into Golf' coaching programme. The programme allows beginner golfers to get a feel of a golf club environment, whilst improving their game in the hands of two quality PGA Proffesionals.
This season, we have developed two varying forms of the Get Into Golf.
Ladies Get Into Golf -
Each Monday we have Ladies only sessions being carried out by Bev. These are booked in a 4 week package, with upto 6 ladies taking part in each session. Included in the package is 4 different aspects of golf coaching, followed by a months membership on our 9 hole course to practice what you've learnt.
Flexible Get Into Golf -
This programme is taliored to the individual golfer, with sessions being booked at your own convenience. This programme can be booked through either Tom or Bev.
Please find our Get Into Golf leaflet below, which is applicable to both programmes.
Follow us on Social Media to keep up to date with our Coaching session availability & future programmes.
For more information or to sign up, please contact the golf office on 01228 573003 or email us at info@edengolf.co.uk.